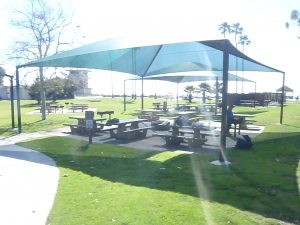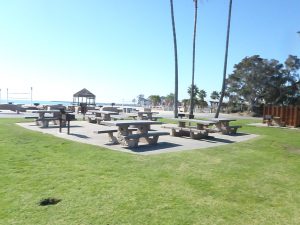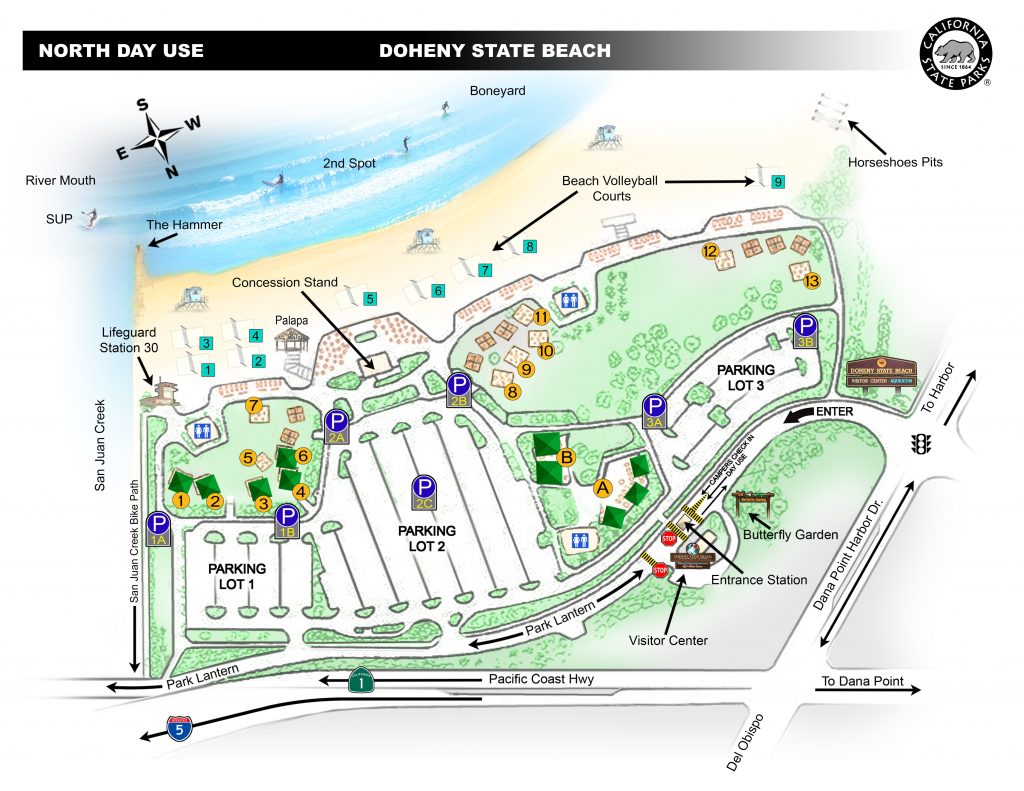 Picnic Areas 1 – 4 and 7 – 13
Group size up to 100 people per area.
Each area has 6 picnic tables, 1 large fire ring, and 4 pedestal BBQ's – all on concrete pads.
Click for photos of Picnic Areas 1 – 4 & 7 – 13
Alcohol may be consumed at sites 1 through 4 with the completion of an Alcohol Waiver Form that is available at Doheny State Beach or by clicking here Alcohol Waiver Form 2020  The non-refundable alcohol waiver fees is $175.00 per site.
Non-Refundable Reservation Fees (Per Day):
Areas 1 – 4
Mon-Thur
Friday
Sat-Sun
June 1-Sept 30
$200
$225
$275
Oct 1-May 31
$150
$175
$225
Areas 7 – 13
Mon-Thur
Friday
Sat-Sun
June 1-Sept 30
$150
$175
$225
Oct 1-May 31
$100
$125
$175
Group Reservations
Reservations may be made up to seven (7) months in advance.  An area is not reserved until the reservation paperwork and the full reservation fees are received at Doheny State Beach.  Reservations may be made in person or  mailed to:
Doheny State Beach
25300 Dana Point Harbor Drive, Dana Point, CA 92629.
All fees are non-refundable and non-transferable.
A $50 processing fee will be charged to all groups requesting a change in date or site once the reservation has been booked.
Requests for transfers of date or site must be made in writing 30 days or more prior to the booked picnic date or they will not be accepted.
No reservations are accepted for Memorial Day, July 4th, or Labor Day.
FAXed or email requests cannot be accepted. 
We accept cash, checks, and Master Card or Visa credit cards (sorry, no American Express).
Click here for Credit Card Authorization form CC Authorization 2019 PDF
The Doheny State Beach picnic reservation information phone line is (949) 496-3617. Email address: doheny.events@parks.ca.gov.