VISITOR CENTER IS CLOSED


The Doheny State Beach store is temporarily closed due to the coronavirus, but we are having a Pop Up store on the boardwalk, across from Tower 12, every Wednesday and Friday from 9-5.   The Pop Up is also on the boardwalk on alternating Saturdays and Sundays:  Aug 8, 15, 23 & 29, September 6, 12, 20 & 26 from 9-5.
Click here to visit our online store.


Welcome to the Doheny Park Store!


The Doheny Park Store is located in the Visitor Center at the entrance to the park.  We have Doheny memorabilia (including pencils, pins, stickers and magnets), great gifts and a very cool collection of tank tops, short and long sleeve tee shirts, sweatshirts and hoodies.
All profits benefit the programs at Doheny State Beach.
Remember, Doheny State Beach Interpretive Association
members receive a 20% discount on all items!
BACK BY POPULAR DEMAND!!!
Comes in both short sleeve ($20) and long sleeve ($25) styles.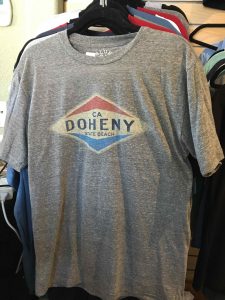 Long & Short Sleeve Tees… $16 – $20                   Doheny Ball Caps… $22.00                                 Sweatshirts & Hoodies… $32.00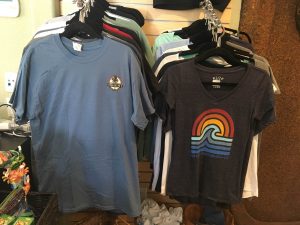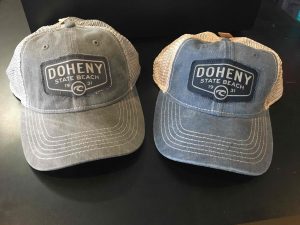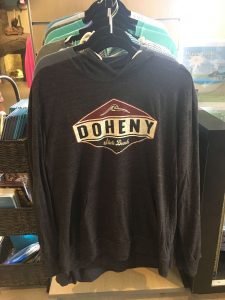 Finger Puppets… $8.00                                         Greeting Cards… $3.95                                    Magnets… $4.00