VISITOR CENTER IS CLOSED


In an effort to curb the transmission of the Covid-19 virus, the California Department of Parks and Recreation has directed that the Doheny State Park Visitors Center be closed through May 15th 2020. At that time, the situation will be re-evaluated.
Click here to visit our online store.


Welcome to the Doheny Park Store!


The Doheny Park Store is located in the Visitor Center at the entrance to the park.  We have Doheny memorabilia (including pencils, pins, stickers and magnets), great gifts and a very cool collection of tank tops, short and long sleeve tee shirts, sweatshirts and hoodies.
All profits benefit the programs at Doheny State Beach.
Remember, Doheny State Beach Interpretive Association
members receive a 20% discount on all items!
BACK BY POPULAR DEMAND!!!
Comes in both short sleeve ($20) and long sleeve ($25) styles.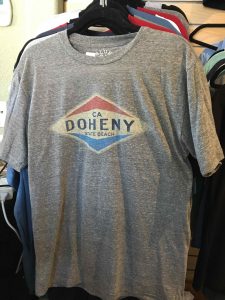 Long & Short Sleeve Tees… $16 – $20                   Doheny Ball Caps… $22.00                                 Sweatshirts & Hoodies… $32.00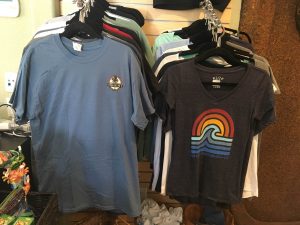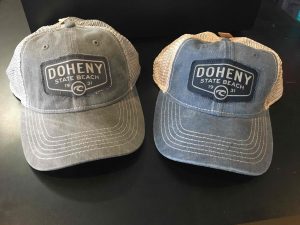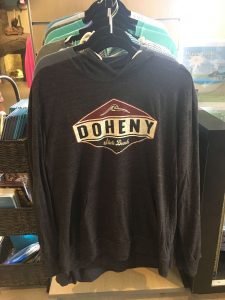 Finger Puppets… $8.00                                         Greeting Cards… $3.95                                    Magnets… $4.00