FRIDAY FISH FEEDING, 2 PM
Come see Doheny Aquarist Bill Turner feed and discuss the critters in the tide pool and aquarium exhibits in the Visitor Center.  

DOHENY JUNIOR RANGER PROGRAM
Children 7 to 12 years of age.
Monday, June 17th – Thursday, August 15th
Junior Rangers is a 4-day a week interpretive activity designed for children to actively learn about some of the natural wonders that can be found throughout the California State Parks.  Doheny State Beach offers Junior Rangers during the summer months.  We meet Mondays-Thursdays at the Campfire Center from 10:00 – 11:30 am. The daily activities vary depending upon the theme of the week (Tuesdays are nature walks.)
Younger children (Ranger Buddies) may participate with parental supervision.  Children from our local communities are invited to attend along with our park campers. For more information, contact Doheny Nature Interpreter Vickie Wiker at vwiker@parks.ca.gov .
&&&&&&&&&&&&&&&&&&&&&&&&&&&&&&&&&&&&&&

UPCOMING CAMPFIRE PROGRAMS AT THE CAMPFIRE CENTER

*****************************************
August 23, Friday, 7:45
The Moon
"The Moon – A Look at Our Nearest Neighbor in Space" is a nontechnical presentation addressing the Moon's origin, its features and phases. We discuss eclipses, tides, the space race and answers questions like "What is a Supermoon?", "Where did the Moon come from?", "Does the Moon rotate?", "Is there really a man in the Moon?", and many more.

***********************
August 24, Saturday, 7:45 PM

Thar she blows!!!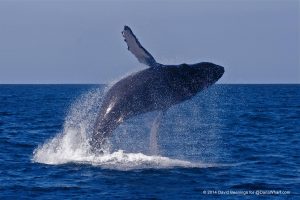 Join us for the story of a young man in search of adventure as a whaler.  See the tools he used and the hardships he had to overcome to succeed.
*******************
August 30th, Friday, 7:30 PM


 Microscopic Wildlife of the Ocean


The microscopic life of zooplankton  in the presentation of The Microscopic Wildlife of the Ocean with Peter.
************************
August 31, Saturday, 7:30
SHARK, THE MYTH OF THE MONSTER


Jim Serpa, longtime Doheny Ranger, Marine Educator and SCUBA enthusiast who has swum with sharks in many of the world's oceans, brings his informative and fascinating edge-of-your-seat presentation on sharks of the world to the Doheny Campfire Center.  If you thought Shark Week was good, wait until you hear Jim Serpa